Cook Quench Chill 'Adapt' System
The 'Adapt' system is made up of separate Cook, Quench and Chill modules which makes it easier to select the quantity of modules required to suit any particular application. For example, adding a second cook module would increase throughputs by 'part' cooking in one and 'finishing' the cook in the other, alternatively the cooling module could be removed altogether if not required. Additional modules can also be added at any time to expand the systems throughput capability in the future.
The system offers continuous production by cooking, quenching and chilling a wide range of products including long and short pasta, rice, potato and vegetable type products. The unique 'Wave Agitation' system produces damage free product and also helps prevent 'clumping' during the cooking and cooling process and is particularly effective when cooking 'long' pasta.
The process uses a series of vessels arranged in-line with a low to high risk divide where the product is contained in baskets that tip into each other and ultimately into a suitable receptacle at the end of the line.
This versatile, user-friendly system is ideal for high volume demanding applications offering consistency and reliability. All aspects of design and manufacture are based around product quality and optimum performance without compromising on hygiene and maintenance.
The new modular system offers the following benefits:
Reduced water and energy consumption
Selectable water levels in each tank allowing the operator to select the amount of water required against the batch size being processed saving both water usage and energy Integrated product loading incorporated in the system
Integrated product loading incorporated in the system
Interlocked safety guarding included as standard
All components are food safe and hygienic
Distinct Low Risk / High Care division
Unique water heating system speeds up processing and cleaning with individual integrated Jet heaters
Adjustable programmable product Wave agitation system
Basket rinse system offering minimum product retention during transfer from cook to quench, quench to chill etc.
Continuous water chilling and re-cycling of the water in the final chill vessel
Fully recipe controlled with data capture option
Approximate Capacities
Cook Vessel capacity 600 litres (water)
Basket Cook volume 300 litres
Quench Vessel capacity 600 litres (water)
Basket Quench volume 300 litres
Cool Vessel capacity 600 litres (water)
Basket Cool volume 300 litres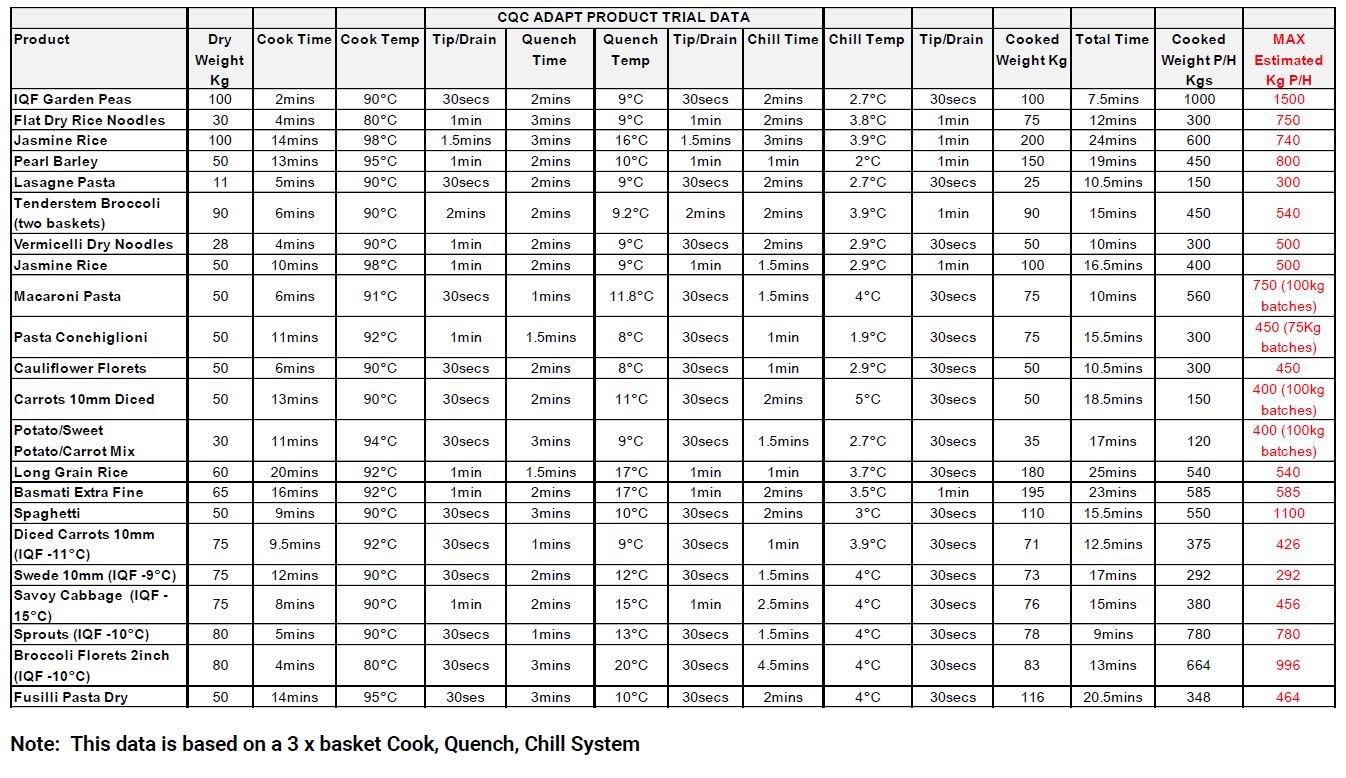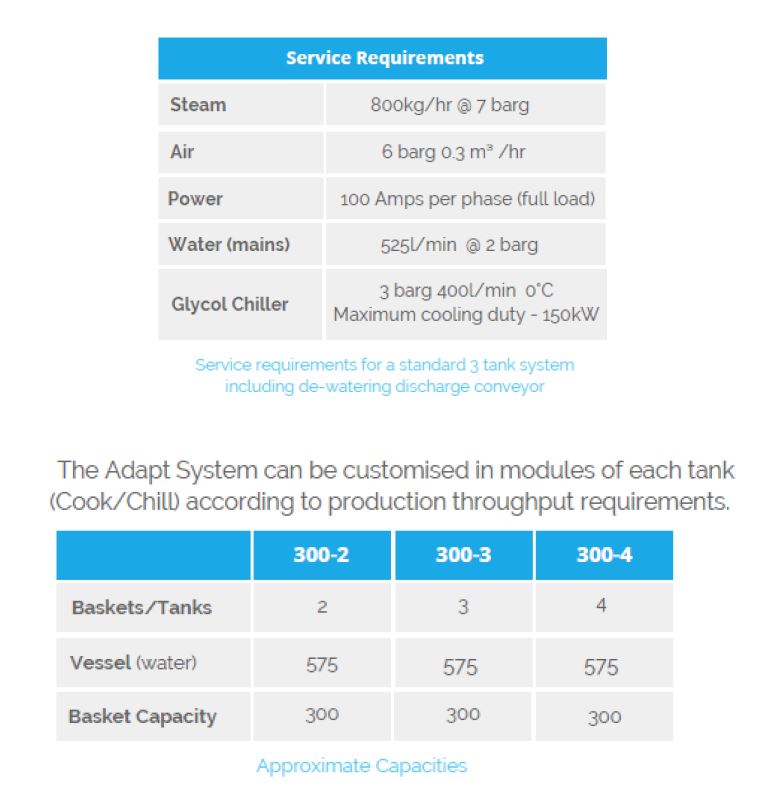 Manufacturer's website : https://www.dcnorris.com/