KVI hoods are particularly suitable for LEED(1) projects and can be used in all closed, open or show kitchens (hotels, hospitals, gastronomic restaurants, central kitchens, etc). KVI hoods have the latest generation of patented Capture Jet™ technology. They are combined with Halton's draft free low velocity diffusers to keep the capture efficiency at its maximum level.
HACCP(2) certified.
Savings on maintenance and enhanced safety.
Highly efficient KSA cyclonic filters.
Performance tested independently in accordance with
the ASTM 1704 standard.
Dimension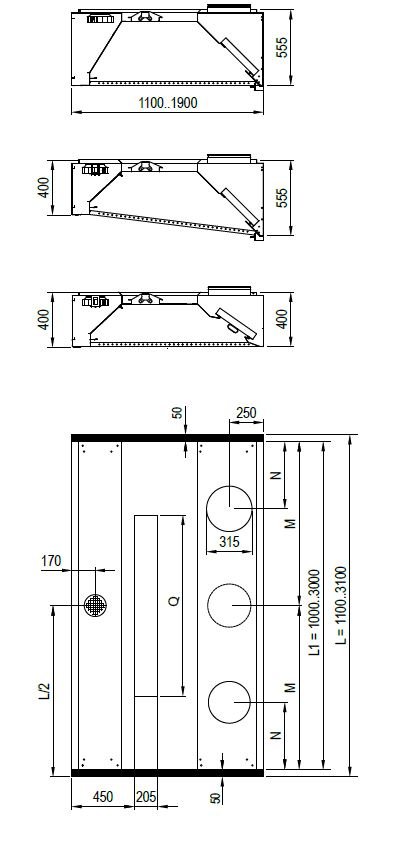 Manufacturer's website : https://www.halton.com/